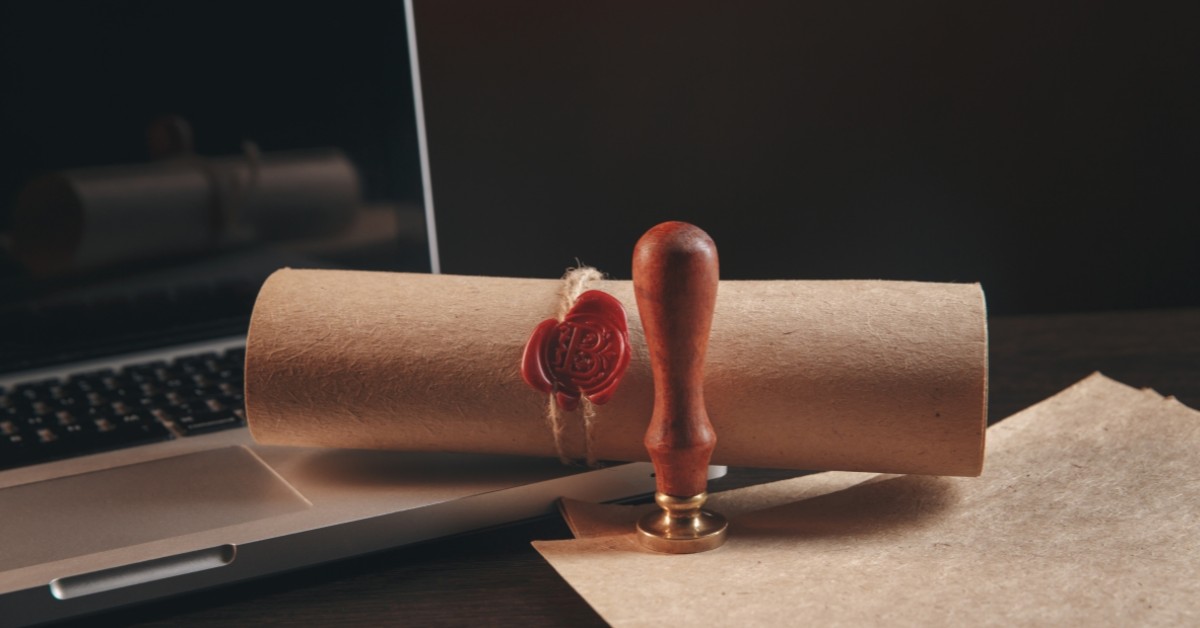 Notary for Real Estate
Buying a house is exciting. You've saved up your money and spent time finding the perfect place to call home. Your home passed inspection, and you got the financing all lined up Now, all you have to do is make it official by signing the paperwork so you can get the keys to move in. But you'll be out of town when the closing date is finally set. What should you do? Put off owning your home longer?
NotaryCam is an online notary service that can help you get your real estate documents signed quickly. We can notarize your legal documents wherever you're at at any time, day or night. Our certified notary publics are standing by to help you. As long as you have an internet connection, you don't have to wait to have the home of your dreams.
So how does NotaryCam work? It's easy! Continue reading below to learn how you can use our online notary services to notarize any legal document, such as real estate documents. Or, if you are a real estate business, learn how you can use our software to offer online notary services to your customers. Contact us today to get started!
HOW DO ONLINE NOTARY SERVICES WORK?
Online notary services with NotaryCam are simple and fast.
Step One: Upload your document.
The first thing you do when you need an online notary is upload your document. Part of a notary's job is to see what kind of document they are notarizing. Once you upload your document, this is the cue to our system that you are ready for notary services. We will then connect you to a live, online notary who will confirm you using face-to-face identity with a webcam.
Step Two: You will electronically sign.
Once your document and you have been verified, you will electronically sign. Do note that NotaryCam takes security very seriously. We use the best in online security measures, including SSL encryption and Amazon Virtual Private Cloud's secure platform, which are the best in the business. We also have utilized Experian's EI3PA certification, which is what a lot of banks and credit card processing companies use.
How Does Signing of Your Document Work?
When using NotaryCam's online notary services, you don't need any additional hardware. You will e-sign just by typing your name. Our electronic signing technology does the rest. We also use the latest in security for your signature as well.
How Do You Know It's Me?
NotaryCam understands the prevalence of identity theft in the United States and abroad, and we take every measure to ensure you do not become a victim. Our ID verification and authentication systems use knowledge-based technology and credential analysis to ensure your information stays secure.
Step Three: We apply an eNotary seal, and you are good to go!
Once you've signed your documents through our online notary services portal, you are good to take your document where it needs to go.
WHY USE ONLINE NOTARY SERVICES
In today's world, there's no need to work your schedule around a loan closing or a home closing any more. With the reach of the internet worldwide, you can still get your work done or be there for the birth of a grandchild and sign legal documents you need signed without having to be physically present. It's convenient and hassle-free. You don't have to fight traffic, or even set an appointed time. With NotaryCam's online notary services, sign when it works for you.
SIGN YOUR REAL ESTATE COMPANY UP TODAY WITH NOTARYCAM'S ECLOSE 360
If you are a title company, you can now set your business up with NotaryCam's eClose 360 services. This will not only save you hours in paperwork, but you'll be able to do more mortgage closings a lot faster. Agents and attorneys can attend virtually as well. All of the mortgage documents will be sent securely and all of our certified notary publics will be trained on your particular documents and workflow.
With online notary publics, there should be no disenchantment with buying a home and the mortgage closing process. Taking half of the time a normal mortgage loan closing takes, everyone will be well satisfied with online notary services. Contact us today to get started!