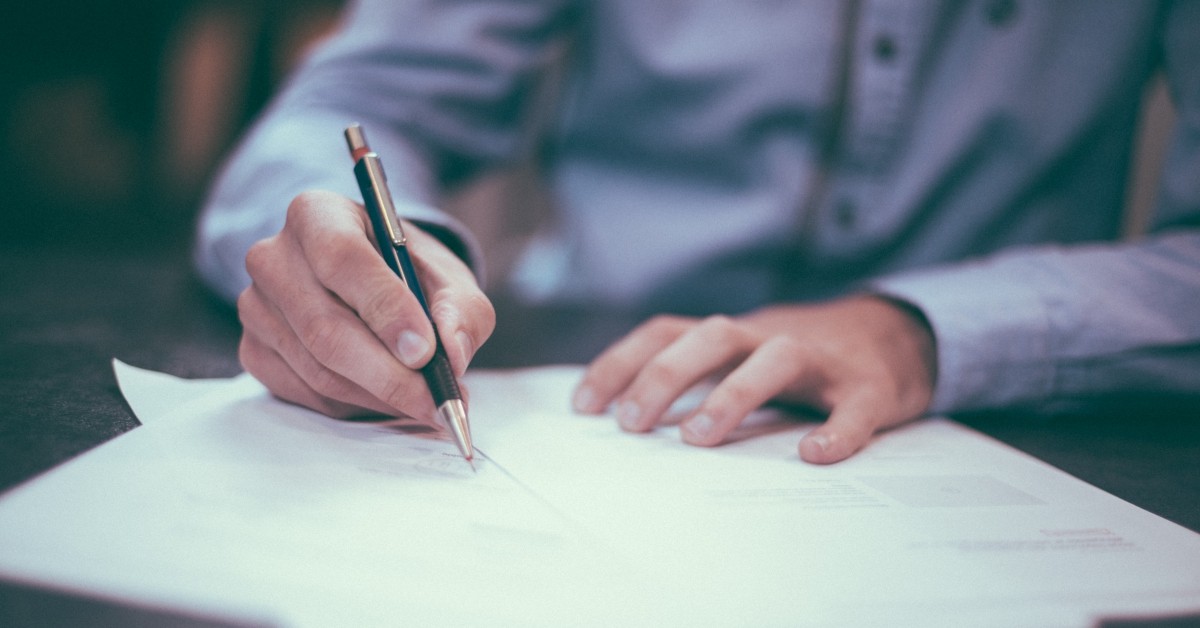 Notary for Private Wealth Management
When it comes to finances, there are a lot of legalities involved. After all, you're talking about people's money, which not only is a very sensitive subject, but also is a highly regulated industry due to the financial crises of the past. Not only that, but people's personal wealth is heavily tied into the health of the economy, which affects us all.
NotaryCam is an online notary service where you can get all of your financial documents notarized quickly and easily. With just a few short keystrokes, you'll be able to complete your documents, even with short notice, so your financial transactions aren't held up by holidays, weekends, or if you're on vacation. You can get your financial documents notarized remotely no matter your location, and no matter the time. Our online notary service is available 24/7 for your convenience. Whether you need a power of attorney (POA), IRA rollover, 401k documents, or other critical financial forms notarized, we can help. Below, we'll go over some of the many benefits of online notary services. Contact us today to get started!
BENEFITS OF ONLINE NOTARY SERVICES
Convenience
This is the biggest benefit of online notary services offered by NotaryCam. Traditionally, if you've needed a notary for a financial transaction or other wealth management need, you've had to go to a bank or other financial institution or find another location that offers notary services. This would entail physically driving to the location. Also, if you did drive to get a notary, and the notary was out of the office, sick, on vacation, or at lunch, you either had to wait or come back at another time, which didn't help the urgency of your finances. And if you needed a power of attorney notarized on a weekend, you would be out of luck until some notary service business opened its doors on Monday morning.
NotaryCam, an online notary service, will be the nearest notary near you since all you need is an internet connection and a method of payment. This has made notarizing documents while you are traveling easy, especially if you were out of the country. For example, if you were studying abroad, living abroad, or just out of the country and needed an emergency notary service, you would have had to go to the nearest US Embassy or Consulate office, which could have been hundreds of miles away if you were, say, in Africa on safari. Online notaries make notarizing while traveling quick, easy, and definitely convenient.
Affordable
Online notaries at NotaryCam start at $25 in the United States, and we even offer discounts for multiple notaries performed throughout the month. We believe that notarizing your documents, including your financial documents is important, so we don't penalize you for being outside normal business hours or the like. We prefer online notary services to be quick, easy, and affordable every time you need us.
Secure
Many people worry about security when using an online notary service. NotaryCam seals your notarized documents with a security certificate so no one can tamper with it. Every certified notary agent has a different seal, which allows you to track the notary and prove it's valid. Furthermore, you can rest assured that the notary who notarized your financial documents is certified by this seal. This also helps prevent identity theft and fraud due to our extensive security measures for our online notary services. Furthermore, NotaryCam operates out of Virginia where we are required to keep video logs of all of our online notary services. We utilize knowledge-based authentication (KBA), as well as additional means of verifying a person's identity in order to ensure there is no fraud involved.
THE BEST IN NOTARY SOFTWARE
NotaryCam's platform makes our online notary services incredibly easy. After verifying your identity through the aforementioned ways, such as KBA, the actual signing will take place. We have many resources available on our website for trouble-shooting any specific technological issue you may run into, such as testing your webcam. Chrome is our preferred browser of choice, and we recommend a strong internet connection. Hotspots and other smartphone tethering systems frequently are unreliable.
WHY CHOOSE NOTARYCAM FOR YOUR NEXT ONLINE NOTARY SERVICE
NotaryCam recognizes that there are many online notary services you can choose from. However, our customer service is what puts us head and shoulders above the crowd. We always have a friendly notary agent standing by, ready to help you with your financial or private wealth management documents, as well as other documents, such as real estate or legal documents. We understand that time is of the essence, and we execute everything as quickly as possible, from identifying your identity to the actual notary itself. No matter which state you are in or which country, we can help. Our online notary services are safe, secure, and convenient.
Do note there are some limitations to online notary services:
All documents must be in English as governed by law. You also have to be able to effectively communicate in English as well since it is imperative you can communicate with your online notary agent.

We cannot notarize marriage certificates, birth certificates, or death certificates as governed by law.

We cannot notarize I-9s as governed by law.

We can only notarize one signer at a time. We cannot have multiple signers sign one document. Instead, you will have to upload the same document twice, or upload two different documents to be notarized. This will require two separate fees — one per person.

We cannot notarize odometer disclosure statements.

We cannot notarize motor vehicle title transfer documents.

We cannot notarize wills or trusts.
Online notary services are gaining in popularity as more people are taking advantage of the truly amazing benefits offered above. If you have any questions, NotaryCam would love to help. Just reach out to us via our website, and we'll get back to you shortly. In the meantime, if you have any private wealth management documents you need signed, contact us today to get started!