For many of us in the trenches (decades) working towards a virtual e-Closing and 100 % digital real estate/mortgage transaction the train may be finally arriving at the station. Quicken Loans CEO Bill Emerson took the reins as Chairman of the Mortgage Bankers Association and his visionary leadership may have just woken up a sleeping giant.
In an interview with Jessica Huseman, National Mortgage News, Emerson, who was sworn in at the trade group's annual convention in San Diego, discussed the ways that digital tools are reshaping the business — and the balancing act associated with migrating a very complex transaction into an online environment:
No Longer a Niche, Consumer-Direct Lenders Lead Mortgage Innovation
It wasn't long ago that the consumer-direct mortgage channel was a novelty catering to a niche segment of technology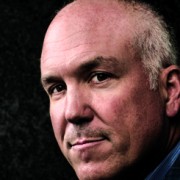 aficionados and refinance borrowers. But as consumers have increasingly embraced all manners of electronic commerce, these online lenders have seized on growing expectations for a digitally-focused and interactive experience to firmly establish their place in the industry.
In that context, the naming of Quicken Loans CEO Bill Emerson as chairman of the Mortgage Bankers Association, serves as a (possibly overdue) acknowledgment that the digital channel is transforming the mortgage business, albeit not as rapidly as it has some other retail financial services.
Quicken's tech-savvy approach to mortgage lending will no doubt influence Emerson's work as a spokesman and advocate for the entire industry.