Due to the continued impact of the global pandemic and high demand, we are temporarily requiring a 3-day minimum timeframe for submitting signing requests. We appreciate your understanding and continued partnership.
REQUEST A CLOSING WITH NOTARYCAM!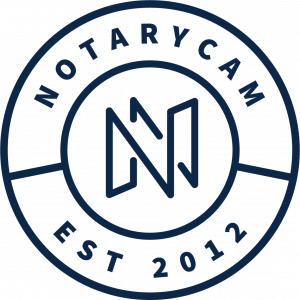 WHO IS NOTARYCAM?
NotaryCam's eClose360 platform was built by Closing professionals for Closing professionals.  You have the option to join your signers at the virtual Closing table while a highly skilled NNA Certified Signing Agent walks your clients through the signing process.  Our technology provides the highest level of identity verification, security and fraud prevention, as well as an unmatched customer convenience.
WHAT DOES A  NOTARYCAM CLOSING LOOK LIKE?
Would you like some more information and see what a closing with NotaryCam looks like?  Check out our quick demo HERE
HOW DO I REQUEST A CLOSING?
To set up a remote closing for your sellers or buyers, please complete the form below. Upon submission, all communications from NotaryCam's team will be directly with you – the closing agent. Once we will email you the confirmation of the date and time of the closing appointment please convey immediately to your client and let them know what they can expect and please have them RON ready before they attend the signing ceremony. NotaryCam will provide any witnesses needed and will return the final documents via an encrypted email to the contact listed below.
DO I HAVE UNDERWRITER APPROVAL?
Please be sure you have consulted your underwriter guidelines prior to submission.
WHAT DOES A REMOTE ONLINE CLOSING COST?
An invoice will be sent following the Closing.
Pricing:
Closing Ceremony: $150*
*Includes: witness/additional attendees, additional tagging, incomplete ID Proofing
Rush Request Surcharge: $50 (within 24 hours from submission to requested appointment date)
Same Day Cancellation fee: $75 (within 3 hours prior to confirmed appointment)
*Cancellation fee will be charged if we are unable to complete the closing ceremony due to the following: signer missed appointment, documents are missing/incorrect, signer declines to move forward, redraw required, etc.
International Signing Surcharge: $50
Single Notarization (POA/Warranty, Quit Claim Deed): $30 Domestic / $80 International
Please Note: Please make arrangements to handle the wet signature of the note if Lender is not MERS eRegistry certified and/or have an eVault identified